Ticket Information – Please complete the below form and once this has been done, your tickets will be e-mailed to yourself. Due to COVID-19 all attendees need to have a ticket so please advise us at [email protected] if any of this information changes between now and the event.
Directions – The event is being held at the Kilkivan Showgrounds and the address is 88 Mudlo Rd, Kilkivan QLD 4600. Kilkivan is 50km inland from Gympie.
Bump In & Out – The event runs from 5pm on Friday until 4pm on Sunday and it would be great if you could make it for the whole event. There will be a number of us staying on Sunday night (this will be the crew party night) so you more than welcome to stay for that as well.
Kilkivan Showgrounds Site Map – To view the sitemap please Click Here. We are looking at putting all the educators in the same space but this will be dependant on a few factors. When you arrive the friendly volunteers will be able to direct you to the area.
Horses – If you are bringing any horses, you will need to bring everything you need for them. There are no yards or stables at Kilkivan Showgrounds however there is water!
Children – If you are bringing any children with you, please include their details in the additional information below. Everyone that is attending the event need to have a ticket, please include first and last name and their age.
Accomodation Options – There are a number of accomodation options for more information, please Click Here. If you have any special requests, please include these in the below form. Also, if you must have electricity at or near your site, please let us know.
Waiver / Rider / Horse Declaration Forms – To view the forms that Cowgirls Gathering will be asking each ticket holder to complete, please Click Here. If you have any additional requirements due to your insurance, please include this information in the below form.
Program Times – All of the program can be viewed by Clicking Here. If you have any feedback or concerns with the allocation of the program can you please include this information below.
Meals – All meals from Friday night until Sunday lunch will be provided for yourself and your plus one! It's a small token of our appreciation. If you do have any special dietary requirements can you please include this information below and we will do our best to cater for these.
COVID – At this stage we have no reason why the event will not go ahead. However, we will be working with those in NSW (Vendors, Educators and Competitors) to have a "plan b" in place just in case travel is restricted. In the event that the NSW boarder is closed, the event will still go ahead. However, if SEQ goes back into lockdown the event will be moved to a new date in 2022. All those ticket holders impacted will receive a full refund.
Gift Bags – Every ticket holder will be getting a gift bag when they come to the gathering so if you would like a brochure, product or anything else included can you please have these posted to Cowgirls Gathering PO Box 234 Fernvale QLD 4306. These will need to arrive before Friday the 24th of September 2021, these can also be dropped off directly to either Amanda or Naomi before this date.

Contacts – For any questions please feel free to contact either Amanda Loy 0477 727 272 or Naomi Lee 0407 983 889 or e-mail us at [email protected]
Thanks again for joining us at the gathering, we really appreciate it 💛
Please complete the below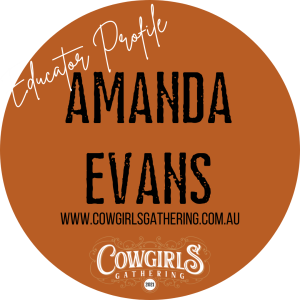 Line Dancing has been described as stuffy, gaudy, daggy and only for the grey-haired. One hard working woman in Oakey, Queensland is on a mission
Read More »