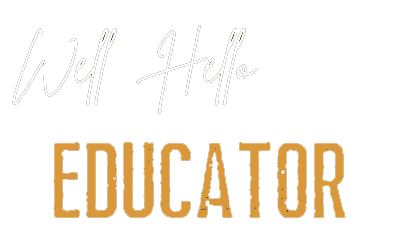 We are so excited that you are joining us!  We hope the information below provides you with everything that you need but if not please feel free to email us at [email protected] or call 0477 727 272.
Key things to remember are:
Gates open (Bump in) is anytime on Thursday the 29th of September,

Waiver forms

 should be printed and completed to save checking in time,

Everyone (yes everyone) needs to fill in a waiver form, no waiver no entry,

Please bring a print out of your ticket; no ticket no entry,

Have fun and when you can be anything, be kind 💛
BUMP IN & OUT
The event runs from 9am on Friday until 5pm on Sunday.
Your ticket includes camping Thursday, Friday, Saturday and Sunday Nights. 
Tickets holders can arrive to the grounds anytime after 12 noon on Thursday 29th of September and checkout is before 12 noon on Monday the 3rd October.
If you have booked a glamping tent, these will be available Friday, Saturday and Sunday nights only.  With check out of the glamping tent by 9am on Monday. 
When you arrive at the main entrance and we will scan your ticket and then direct you to your area depending if you are camping with horses or not.
Those that don't have a horse and want to camp in the camping with horses area this is more than fine, however those with a horse are not allowed in the camping without horses area as this is a horse free zone.
To make the checking in process go smooth, please have either a digital or hard copy of your ticket ready. 
If you are bringing your
horse,
 you must bring with you everything that your horse needs.  This includes, poo rakes, water buckets, feed and your own yards.
MEALS / BAR
Meals – Food will be available for purchase from Thursday evening to Sunday evening, there are a couple of different food options, and the bar will be running all weekend. 
Bar – The bar will also be running all weekend and will be available for purchase from 5pm Friday through to late Sunday evening, there are lots of different options including MARGARITAS!
Please note we are NO BYO Alcohol event.
HORSES
If you are bringing any horses, you will need to bring everything you need for them.
There are no yards or stables at Kilkivan Showgrounds however there is water!
POWER
There is VERY VERY limited power at the gathering, if you need power then it's best you bring either solar panels or a generator (there is a no noise policy which does kick in at midnight however).

DIRECTIONS
The event is being held at the Kilkivan Showgrounds and the address is 88 Mudlo Rd, Kilkivan QLD 4600. Kilkivan is 50km inland from Gympie.
To view the sitemap please Click Here.
WAIVER/DECLARATION
Every (yes every) ticket holder must complete Cowgirls Gathering waiver form, please Click Here for your copy.  They can all be completed ahead of time and handed into Headquarters when you arrive. 
There are three sections to the waiver forms and even if you are NOT bringing a horse and are spectating you MUST complete Part A.  These are the rules and is a strict requirement of the insurance folk!
What waiver sections do you need to complete?  
Not riding, not bringing a horse – 

Part (A) Only 

Riding and not bringing a horse – Part (A) and Part (B)  

Not riding but bringing a horse – Part (A) and Part (C) 

Riding and bringing a horse – Part (A), Part (B) and Part (C) 
Part (A) Risk Warning and Waiver of Liability 
Part (B) Confidential Riding Application & Medical History Form 
Part (C) Horse Health Declaration 
CLASSES/CLINICS/COMPS
For all draws and approx run times, please check the program for your times.  Please ensure that you leave enough time to arrive on time between these. 
For competitions they will start with checking in (gear check ect.) and a briefing with the judge.  All competition numbers can be collected from Head Quarters when you check in on arrival.
You will not be able to compete without having your wristband and competition number (given when you hand in your waiver at check in).
ATM MACHINES
There will be no ATM machines at the gathering so please ensure that you bring cash with you if required.
All vendors have been asked to bring Point of Sale systems with them.
We are making this event cashless where possible.
CAMPING
There are 5 different camping zones at the gathering:
Glamping *
Camping *
Camping with Horses 
Vendors *
Educators 
* These are all horse free camping zones. 
TOILETS & SHOWERS
We will be bringing in facilities to make your weekend with the gathering as comfortable as possible. 
These are all marked on the site map.  
WRIST BANDS
Every ticket holder will be getting a wrist band, these will all be handed out at headquarters centre once you have handed in your completed waiver form.
AMBULANCE
There will be an ambulance on site and first aid, if you require any medical attention at all please let an official know, they will be in high vis vests ✨
DOGS
SORRY but no dogs are allowed entry into the gathering.  If you do bring a dog with you, you will be asked to leave.  If you have a special circumstance, please contact us before you buy a ticket.
ADDITIONAL EDUCATOR INFORMATION
EDUCATOR MEALS
All meals for Educators from Friday lunch until Sunday lunch will be provided for yourself and your plus one! It's a small token of our appreciation.
If you do have any special dietary requirements can you please include this information below and we will do our best to cater for these.
EDUCATOR CHILDREN
If you are bringing any children with you, please ensure they also have tickets.  For safety, we need to record everyone that is attending the gathering.
You can do this but adding them to the cart as an adult ticket using the link that would have been emailed to you!
Everyone that is attending the event need to have a ticket.
Thanks again for joining us at the gathering, we really appreciate it 💛
COUNTDOWN TO 30 SEPTEMBER 2022